Bitcoin pulled back 42% from its all-time-high in USD. However, weakening USD means Bitcoin pulled-back even more from other major currencies. But this isn't a bear market, this is the norm.
We get it, everybody is talking about the Bitcoin meltdown. But we have news for you: if your local currency is the USD -- chances are high that it is if you are reading this -- Bitcoin's recent sell off is even worse than it appears. Before you panic, we'll give you some perspective that will hopefully put you at ease, or scare you out of Bitcoin all together. Either way, we hope our research will help bring you out of your paralysis and push you to a conclusion.
On 12/16/2017, Bitcoin closed at a record high of 19,187 USD per Bitcoin. Since than, as of 1/25/2018, Bitcoin pulled back 41.9%. Look at the chart -- scary isn't it?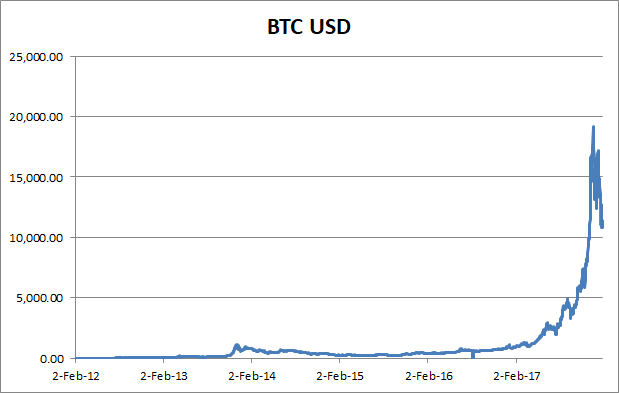 However, BTC's meltdown is even worse outside of the United States. In case you have not been paying attention, the USD has been weakening vs. major currencies. On January 24th, the The ICE U.S. Dollar Index, which measures the buck against a basket of six rival currencies, hit a 3 year low.